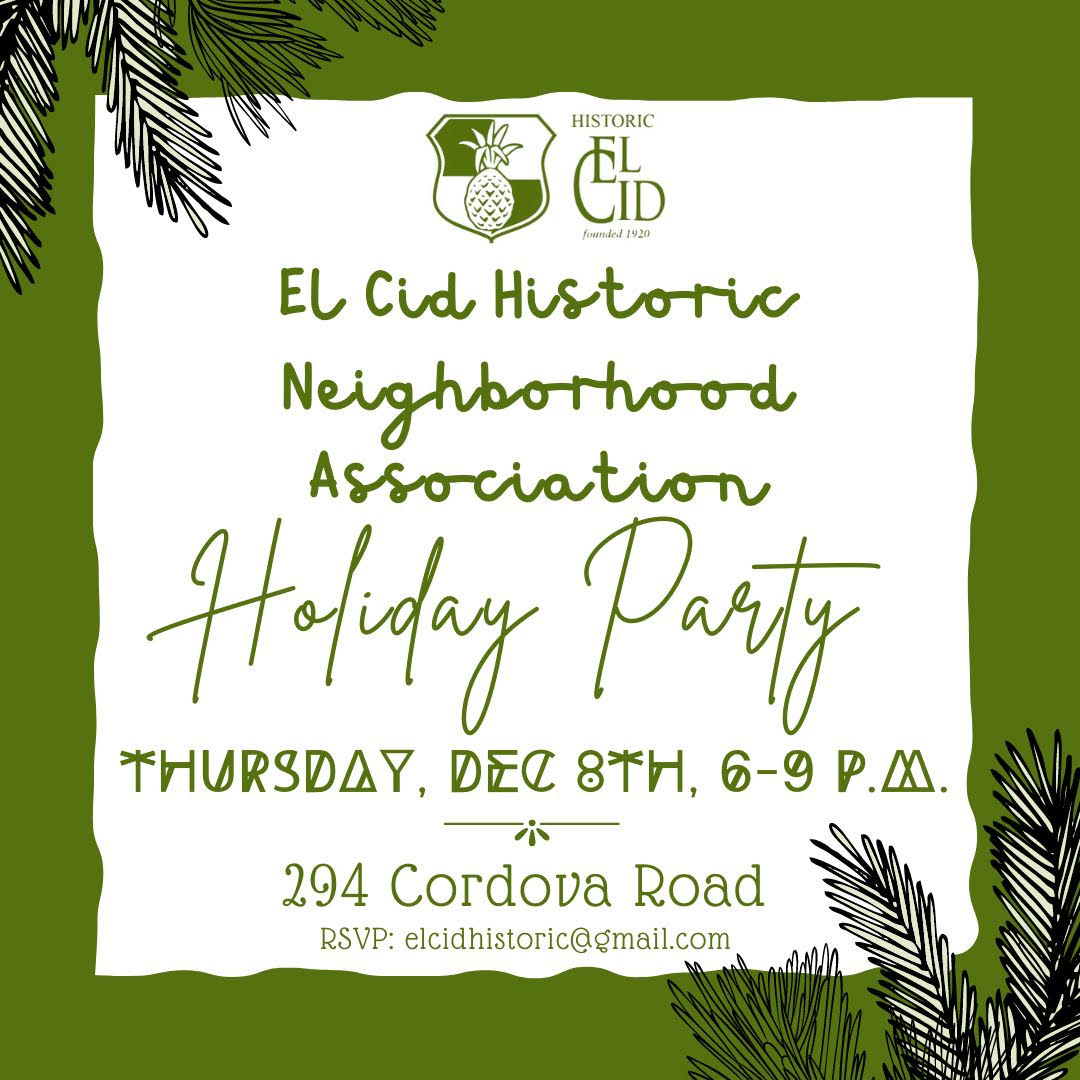 Dear Neighbors,
We look forward to seeing you this year for a very special evening at the exquisite home of Mary and Brian Lavin. We are extremely grateful for their generosity in opening their recently restored home at the southeast corner of Cordova and Olive. A lovely evening of hors d'oeuvres and cocktails has been planned in their spacious garden.
Entrance to the party will be through their front gate facing Cordova Road. As usual, you will need to check in at the Membership Desk, which will be situated there. You may complete the 2023 membership form below and bring it to the party with a check for your annual dues. If you are unable to join us for this event, you may renew your membership by mailing the form and your dues to the El Cid Historic Neighborhood Association, P.O. Box 414, West Palm Beach, FL 33402.
Your membership and involvement in the El Cid Association is increasingly important as the business, residential, educational, and cultural activities in the South End of West Palm Beach continue to grow at a rapid rate – and clearly have had both a positive and negative impact on our community. Managing that growth is critical and the Association Board works tirelessly to preserve the character of our neighborhood and the security and safety of our families. Please join us in our efforts to protect this beautiful community that we call home.
-The Board of the El Cid Historic Neighborhood Association